News
News from our research group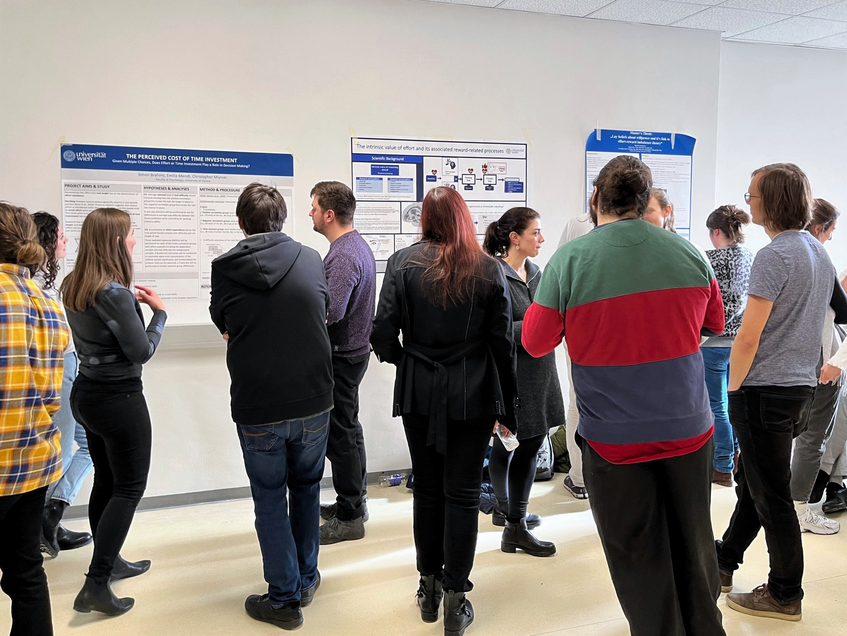 News from our research group
Yesterday, our master students presented their ongoing projects in a poster session. It was great to see students' enthusiasm about their work and the fruitful discussions of results and plans for future research. Exiting to see so many different projects happening!
If you want to know more about what is going on in our research group check out our Twitter account.
The brain loves a challenge. Here's why.
"How we value effort is determined by what we experience in everyday life. We have this whole learning history in schools and work that tends to reward outcomes and achievements more than the effort we put in."
Prof. Veronika Job in an interview about the value of cognitive effort.